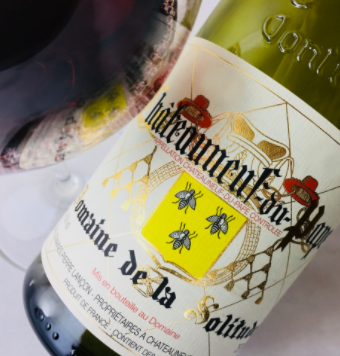 Domaine de La Solitude
Seated & Guided Tasting with Michael Bouchard
When: Thursday, September 9, 6 pm at Wine Republic*
free wine club members  |  $20 non members
The Lançon family, owners of Domaine de la Solitude, descend directly from the 12th Century Barberini family of Rome. The best known of the family, Maffeo Barberini, was a papal nuncio, or diplomatic representative, in Paris from 1604 to 1606, and was made Pope in Rome under the name Pope Urban VIII.
Two of his nephews became cardinals and a part of the family then settled down in Avignon. In the 1980s, brothers Michel and Jean Lançon took the future of Domaine de la Solitude in their hands, focusing attention on the vineyards. Over the past several years, Michel's son Florent Lançon has taken over the day-to-day operations of Domaine de la Solitude, continuing to make improvements while preserving the traditions of his father and uncle.